Nutritional Services Spokane Valley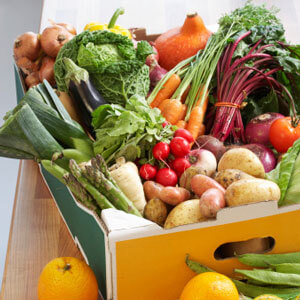 From microwavable breakfasts to drive-thru dinners, it's no surprise that many people don't eat as well as they should. And take a stroll down any supermarket aisle and you'll be bombarded with processed foods laden with chemicals, sugar and a host of multisyllabic ingredients.
The Importance of Powerful Nutrition
Good nutrition is a potent complement to chiropractic care. Fueling your body with the nutrients it needs can promote optimal nervous system health, improved metabolism and cellular function.
At North Pines Chiropractic, we want to help ensure that our patients get the nutrients they need for better health. Good nutrition could help you live longer and avoid many chronic diseases that are plaguing our nation.
What Does the Process Involve?
If you would like to take advantage of our customized nutritional services, you would meet with one of our staff. Dr. Mark will review your history to assess where you may be deficient. For example, you may not be getting enough B vitamins or fiber. We will make recommendations to supplement your diet.
How We Can Help
If you have a specific health issue that you would like to address we can counsel you on nutritional support that could help.
Perhaps you've had a difficult time shedding stubborn pounds. Maybe you'd tried every diet under the sun, work out daily but still can't get the scale moving in the right direction. We can make recommendations on nutritional supplementation to help you achieve your weight loss goals.
Products We Trust, Now Available In Our Office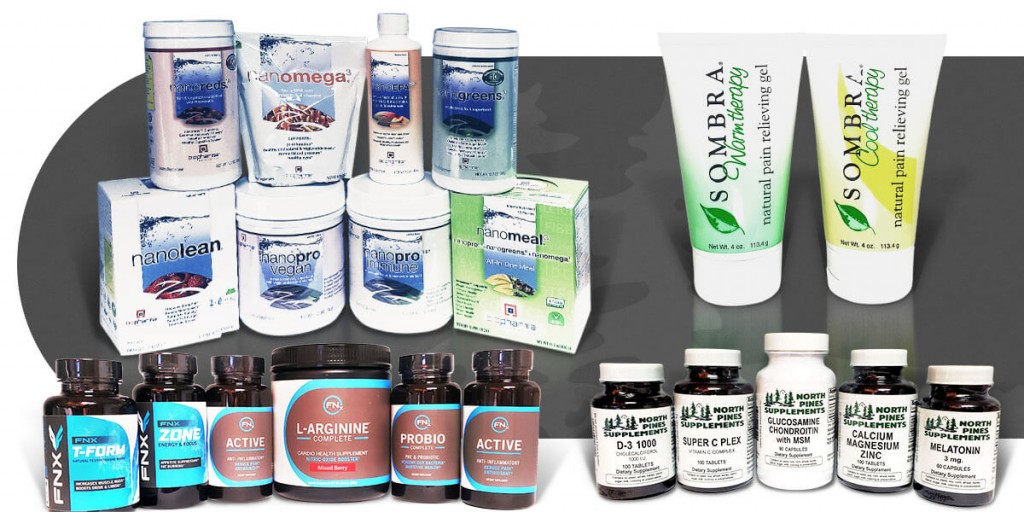 ---
Vitamins & Supplements
We proudly offer a variety of daily vitamins and supplements, including Vitamin C, D, and many more.
Formula 303
Natural relief for muscle spasm, tension, and stress.
Biopharma® Scientific
Biopharma's line of science-based nutritional supplements provides you with the core elements your body needs to support and maintain optimal health. These natural supplements offer a wide variety of benefits, from probiotics for UTI health, natural energy boosters for sustained energy, and metabolism boosters to help keep your weight on track.
Sombra Pain Relieving Gel
Sombra all-natural pain relieving gel is available in two formulations. Cool Therapy temporarily relieves minor aches and pains in the muscles and joints, often associated with strain, sprains, and bruises. Warm Therapy relieves minor aches and pains in the muscles and joints, often associated with backaches and arthritis.
Tri-Core Cervical Pillow
A cervical support pillow provides better support and lasts longer than traditional pillows. The trapezoid-shaped center delivers great orthopedic benefits for back sleeping and the comfortable but firm side lobes support the head in a natural position when side sleeping.
The Original Back Hugger
Contoured lumbar support eases and relieves low-back disc pressure, reducing pain and fatigue. Perfect for the professional, or anyone who sits at a desk most of the day.
Cervipedic Pump
Cervipedic supports the curve of your neck, relieving pain by keeping the spinal curve aligned in an optimal position.
VOXX Socks & Insoles
VOXX Human Performance Technology users see improvements in balance, stability, stamina, pain relief, energy, and posture!
Experience for yourself how our nutritional services can help you boost your health. Contact us today to schedule an appointment!
CONTACT US »


Nutritional Services Spokane Valley | (509) 928-1400