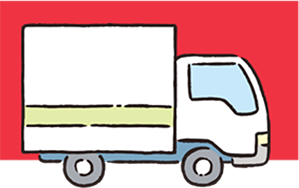 We're Moving To A New Location!
Our new office will be open on Feb 1, 2022
Dear Patients,
After nearly 40 years at 1301 N Pines Rd in the Spokane Valley, we've outgrown our office. On 1/24/22 we will be moving to:
8817 W. Mission Ave.
Ste 204
Spokane, WA 99212
The finishing touches should be completed soon and we expect to be ready to serve you by 2/1/2022. Watch the mail for our open house announcement. Call us at
(509) 928-1400
to schedule your first visit.
Sincerely,
Mark S. Jones, DC and Staff
New Office Address:
8817 W. Mission Ave.
Ste 204
Spokane, WA 99212
Note:
As we prepare for this move, our office will be closed
from 1/24/22 to 1/31/22
Office Hours Will Remain The Same
Office Hours

We Are Moving North Pines Chiropractic | (509) 928-1400